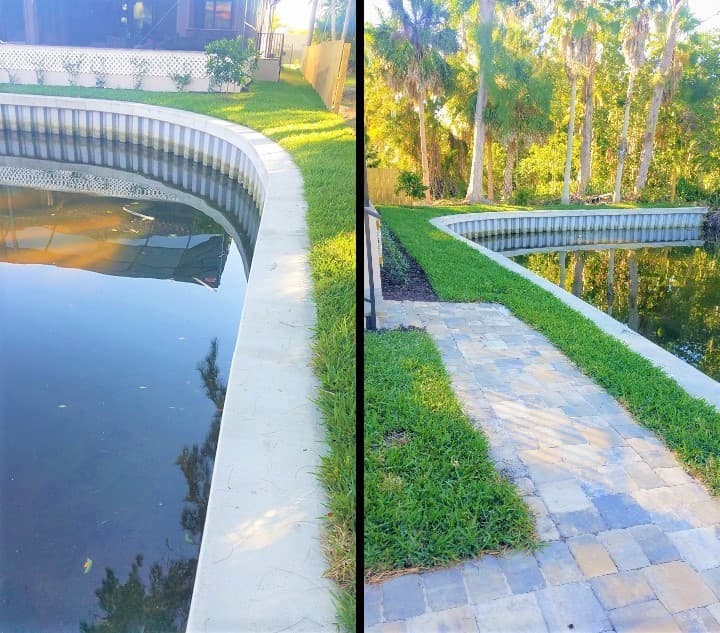 A seawall is a barrier custom designed and built at your boat dock or deck. It is designed to prevent erosion, damage, and flooding on your dock, deck, and/or boat from the sea, lake, or other body of water. If your boat dock is along a canal, bay, or other body of water prone to flooding, a seawall will protect your investment. Seawalls reflect or rebuff the energy of waves back into the body of water instead of letting them hit your land, your deck, your dock, or your boat. A vertical seawall is built upright, and a riprap embankment is a mound made of porous stones or sandbags placed in front of a vertical wall to protect it. The most popular choice for seawalls is vinyl sheet piling, as it is long-lasting, durable, non-corrosive, easy to maintain, non-porous, and attractive. Seawalls can also be constructed of concrete or wood.
Without a seawall in SW Florida, your land may erode over time. This means that your boat dock or deck will become less stable, and your boat will be at risk as well. A rotted, damaged, or otherwise broken dock is at risk of sinking, and your boat is at risk of becoming untethered. If you are unsure as to whether or not you need to build a seawall in SW Florida, just call us at
Anchorage Marine Contracting
at
(239) 673-9912
or schedule a site visit and consultation by
filling out our online contact form.
We will visit your site and provide a full evaluation to determine if a seawall is necessary. If your property has a lot of erosion, there are heavy rains or flooding in the body of water in which you house your boat dock and boat, or you're concerned about damage or loss of your deck, boat dock, or boat, we will recommend building a seawall.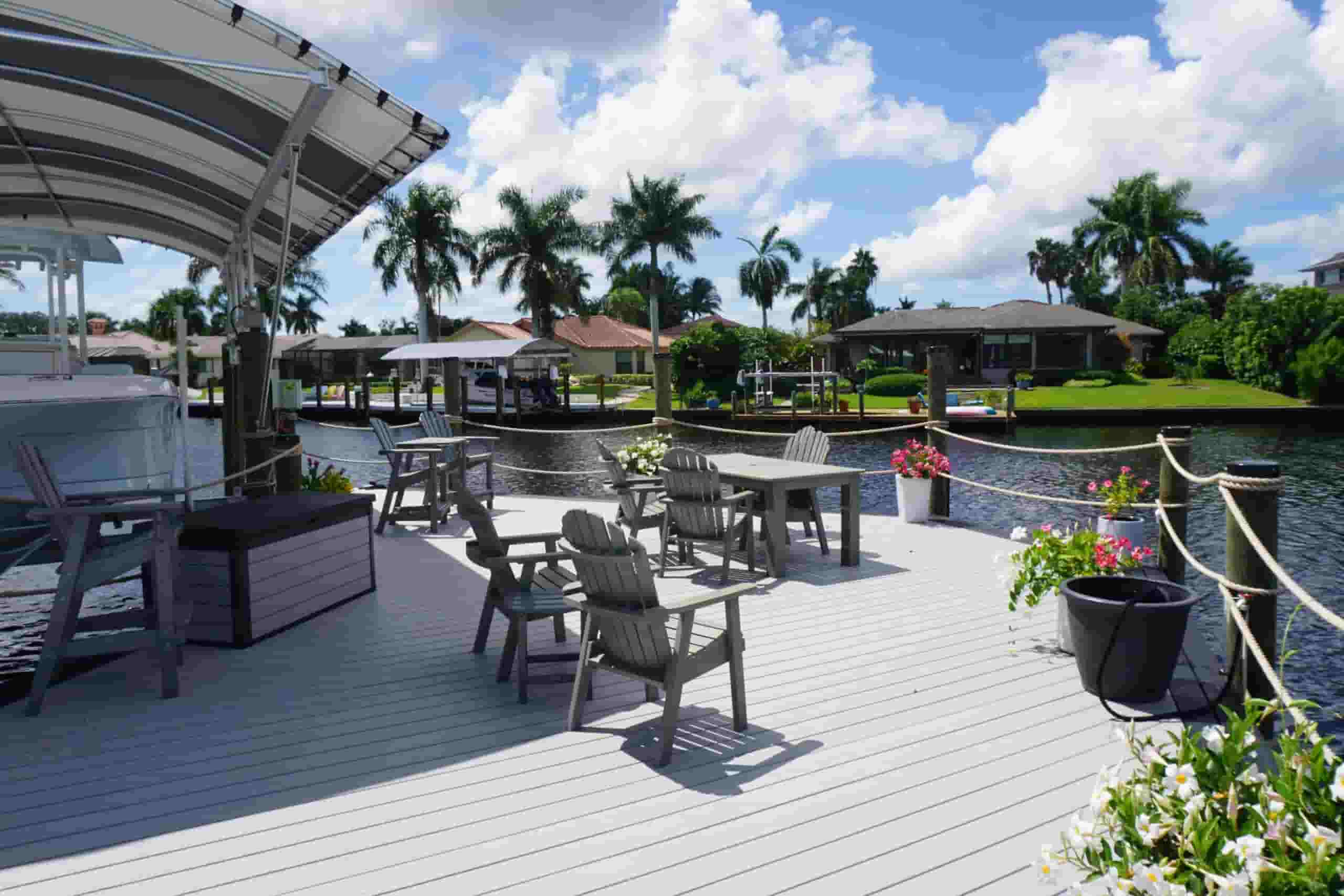 We believe that vinyl is the safest, strongest, and most durable material for seawalls in SW Florida. With our years of experience as marine contractors in SW Florida, we have found that vinyl is the most successful material. It is also the most ecologically friendly! If you're interested in building a seawall in SW Florida to protect your boat, boat deck, or dock, we recommend installing one of our reliable, affordable vinyl seawalls.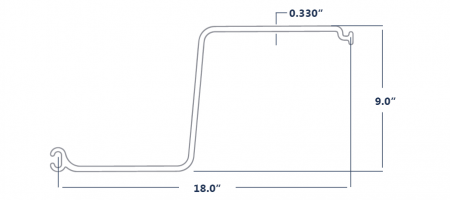 Vanguard Vinyl Seawall – Z Panel
Vanguard's substrate is 100% recycled, high-quality vinyl window compound. Its exterior cap consists of UV-resistant, weatherable material compounds. This allows for extended durability and high UV bleaching tolerance. Also, the combination of both recycled and newly produced vinyl allot for an extremely strong material, unlike any other, but produced at a lower price. Guaranteed to be free of manufacturing defects and damage from corrosion, rot, splitting, or breakability caused by the underlying factors of UV damage. Hiring us to install a Vanguard Vinyl Seawall in SW Florida is a great choice.
Before designing or building your seawall in SW Florida, our experienced marine contractors at
Anchorage Marine Contracting
will visit your site for a consultation and evaluation. You can discuss your project with us and your desires and budget. We will then go over our products, design specs, and packages with you in order to create a project that works for you. In addition to seawalls, we also design, build, and install decks, boat docks, and boat lifts in SW Florida, including Cape Coral, FL, and Ft. Myers, FL. We will evaluate your site to determine exactly what you need and then give you a dollar amount and time estimate for our services. We will keep you informed every step of the way throughout our project, so there won't be any surprises.
Contact Anchorage Marine Contracting Today to Begin Work on Your Seawall in SW Florida
If you're ready to get started on your seawall in SW Florida, our experienced team of marine contractors can help. At Anchorage Marine Contracting, we have years of experience designing, building, constructing, and installing
decks
,
boat docks
,
boat lifts,
and seawalls in Cape Coral, FL, and Ft. Myers, FL. We can perform an onsite evaluation of your property to determine if you need to build a seawall. We also offer competitive rates and customizable packages for the construction of decks and boat docks in SW Florida. Just call us at
(239) 673-9912
or schedule a site visit and consultation by
filling out our online contact form.
We are reliable, affordable, and hard-working and will get started on your project right away. We pride ourselves on working closely with our clients to ensure they know what to expect each step of the way.