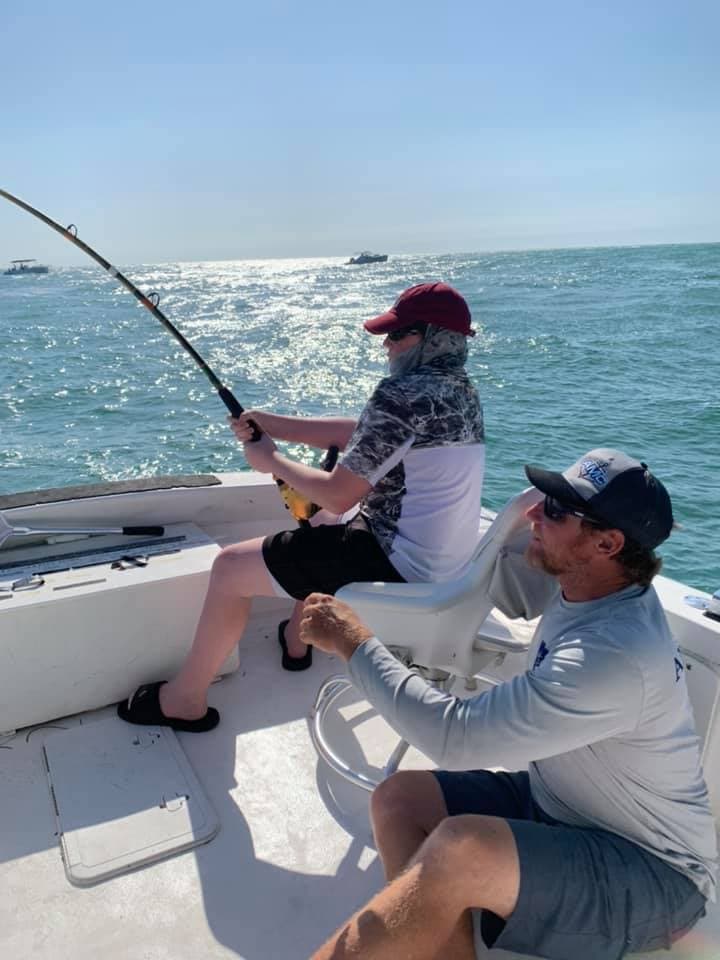 About Anchorage Marine Contracting
At
Anchorage Marine Contracting,
our staff have been living and working in the community for decades. We know this community inside and out, and we know what our customers want and need. Our vision is to provide nothing but the highest quality services to our community in SW Florida at the best prices. We don't think that anyone should have to sacrifice quality in order to get an affordable marine contractor in Cape Coral, Ft. Myers, or elsewhere throughout SW Florida. Our knowledge of the business and the community make us the go-to marine contractor for SW Florida, and our commitment to excellence and fair pricing make us the best overall value in the area.
We strive to be a one-stop shop for our community for marine services and
marine contracting in SW Florida
. We can build high-quality, professional decks, boat docks, and seawalls in Cape Coral, Ft. Myers, and throughout SW Florida. We provide transparent pricing and design, so our customers always know what they're getting, and there won't be any surprises.
We want our customers to be fully informed every step of the way while we plan, design, and build your deck,
boat dock
, or seawall in Cape Coral or Ft. Myers, FL. We offer transparent pricing, and we walk you through every part of the process, so you know what to expect. Here's a look at our
overall process
for building a deck, seawall, or another project: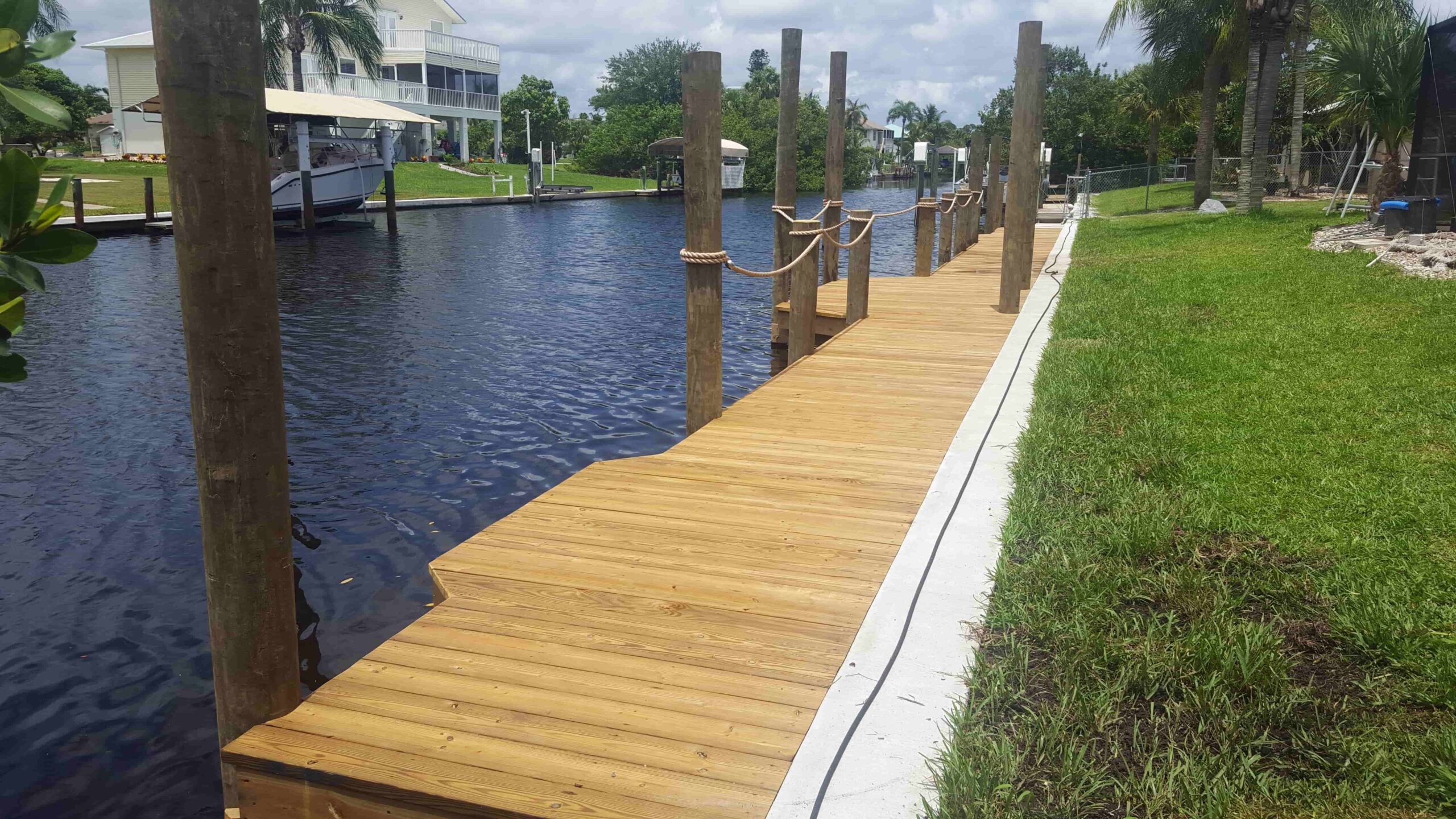 Initial meeting
At our initial meeting, we will discuss your overall wants and needs and the scope of your project. This includes a site visit, so we have the complete picture before we begin designing your deck, boat dock, or seawall in SW Florida.

Discuss our customizable packages
During our meeting, we will identify your canal type, determine if you need boatlifts, and discuss your seawall type. We will discuss our customizable packages and pricing so you can determine which one is ideal. We will also go over all of the features and details we can add to your package so that we completely meet your needs.

Quote
We will provide you with a quote for all services.

Installation process
We will begin the installation process, including scheduling the installation, applying for necessary permits, and building your deck, dock, or seawall.
At
Anchorage Marine Contracting
, we believe that our entire process sets us apart from the competition. Our knowledge of the community, experience in designing and building, and our familiarity with the construction and permitting process all mean that we can deliver a higher quality end product and that the process from construction to completion is seamless. We offer transparent pricing and work with you every step of the way to ensure that you know exactly what you're getting, how much it will cost, and how long it will take. After you accept our quote, we get started with one crew the very next day. We have three different crews of professionals, so your job is never standing still. We can commit to getting most jobs completed in as little as 10 days, from start to finish.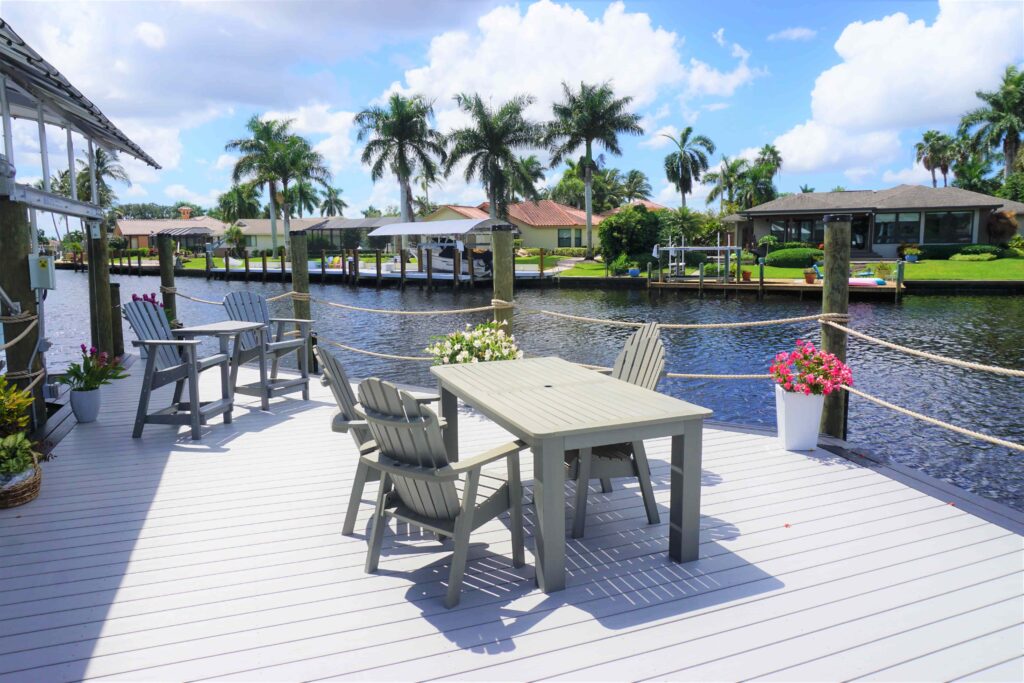 Contact Anchorage Marine Contracting to Get Started on Your Deck, Boat Dock, or Seawall in SW Florida
If you're ready to talk to one of our professional marine contractors in SW Florida to discuss building your deck, boat dock, or seawall in Cape Coral or Ft. Myers, call us today at
(239) 673-9912
. You can also contact us online by
filling out our contact form
on our website. We'll set up an initial professional consultation at your site to discuss your project and how we can help.